Lower Sultan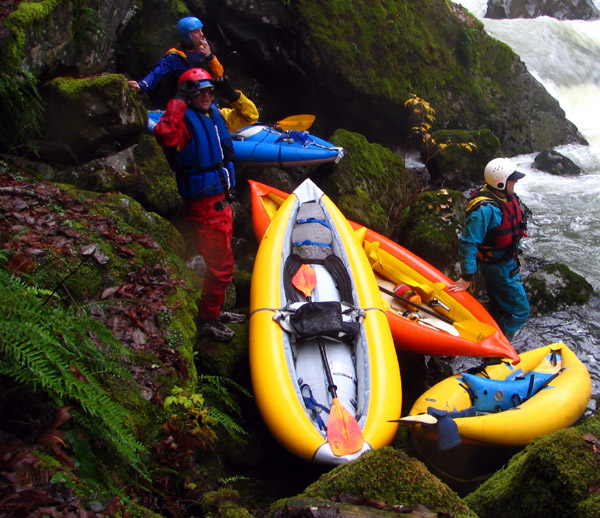 Joe, Kevin, Nick, Shaun, Steve and I met for a warmer-than-expected run on the Sultan. We had higher flows this time, with 960 cfs. This is a great flow on this run as channels open up in the tight tecnhical boulder gardens without the river being pushy.
I was thrilled about a chance to enjoy the excellent portage trail at
Last Nasty.
Photos are available in the
gallery
.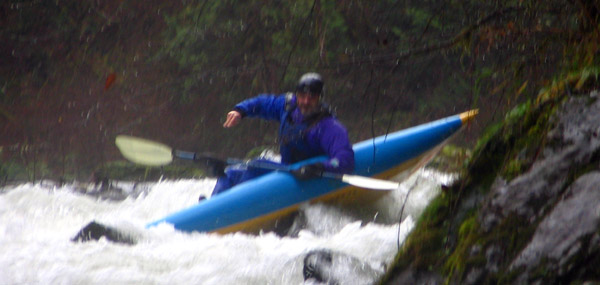 Steve pins in the left side of the first drop.
Video of Steve
After Steve finished his six minute descent of a 100 yd rapid, we quickly ran the few boulder gardens leading into
Last Nasty
. I greatly enjoyed being in my boat for this move.
Nick, Shaun, and I quickly shouldered our boats for the portage. Upon getting down to the final ledge, I was quite glad I had walked. A swim looked likely for any IK at this flow. Shaun and Nick set safety as Joe, Steve, and Kevin headed up to their boats. I got setup for video, and Kevin joined up setting safety. Just as I was getting finished, a large group of hardshells arrived at the rapid, adding to the audience waiting below the drop for pool-toy carnage.
Steve ran first, and was so busy dodging kayaks, swimmers, holes and rocks as well as trying to sort out whistle signals that he forgot to actually paddle the rapid. After his swim, which involved three throwbags and a two-count under the ledge hole, Joe opted to catch the eddy above the final drop and portage down to the rest of us. Steve's boat continued down below the ledge, where the hardshell group quickly corralled it and brought over to the river right for us -- a big thank you for the help from this group.
Last Nasty Video:
Scout of Last Nasty
Hardshell 1
Hardshell 2
Hardshell 3
Hardshell 4 and Steve's carnage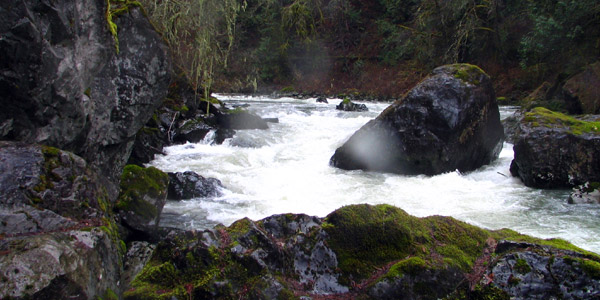 The entrance to
Last Nasty
.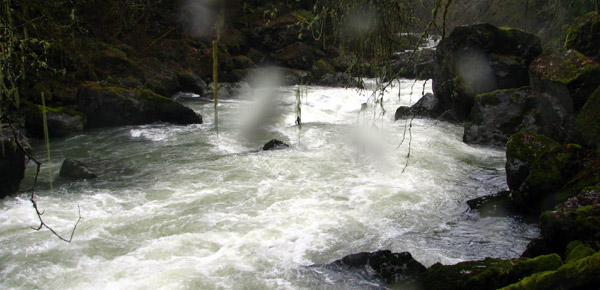 The middle pitch of
Last Nasty
.

The horizon line of the final drop in
Last Nasty
.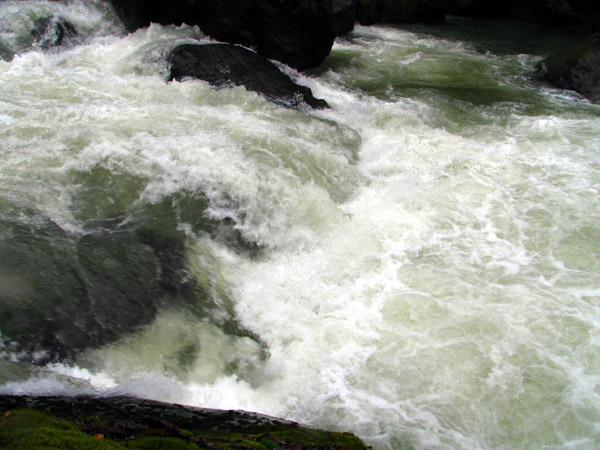 The final ledge hole at
Last Nasty
.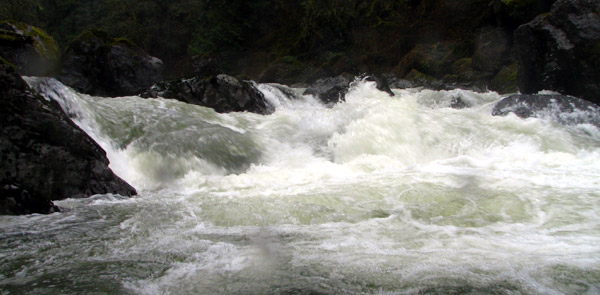 Looking back up at the ledge.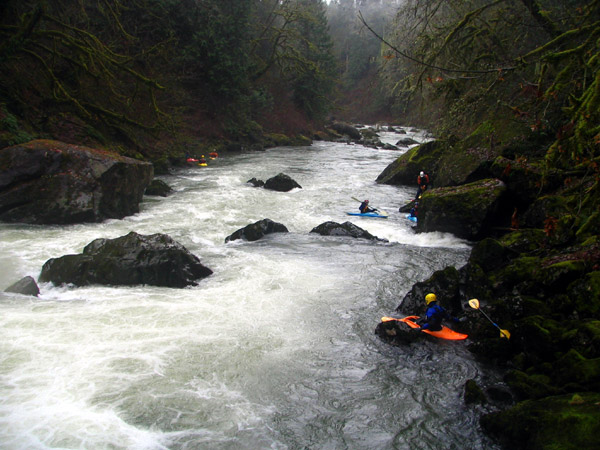 The canyon below
Last Nasty
. River karma points to the kayakers below the drop for the help with Steve's boat.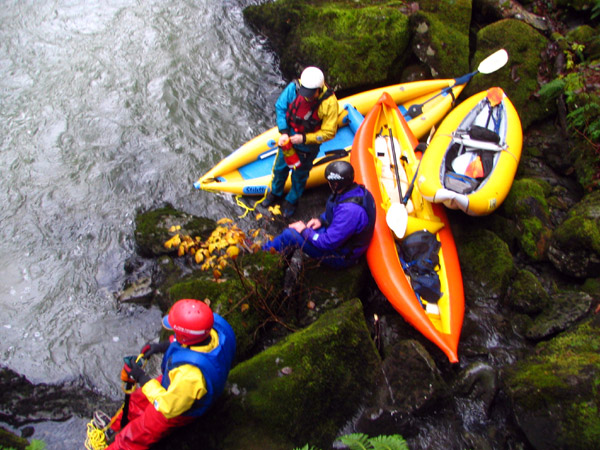 Shaun and Nick repacking throwbags as Steve ponders his cursed attempts to run class IV+ on video.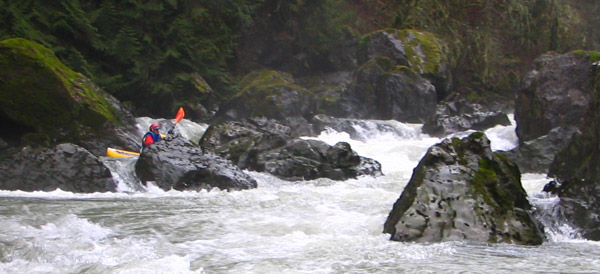 Shaun peels out below
Last Nasty
.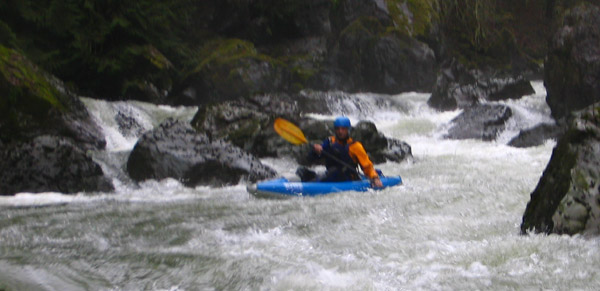 Kevin below
Last Nasty
.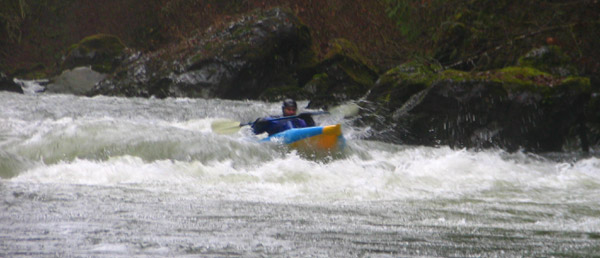 Steve in one of the typical drops in the lower canyon.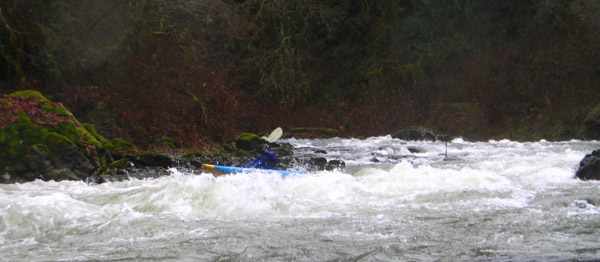 Steve in another of the typical drops in the lower canyon.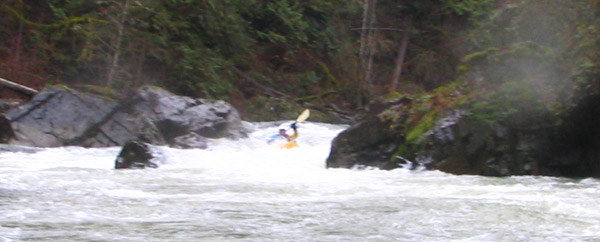 Nick in the headwall drop.

Kevin and Shaun in the lower canyon.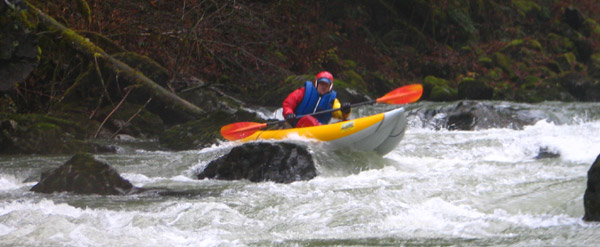 Shaun practices his parallel parking technique.